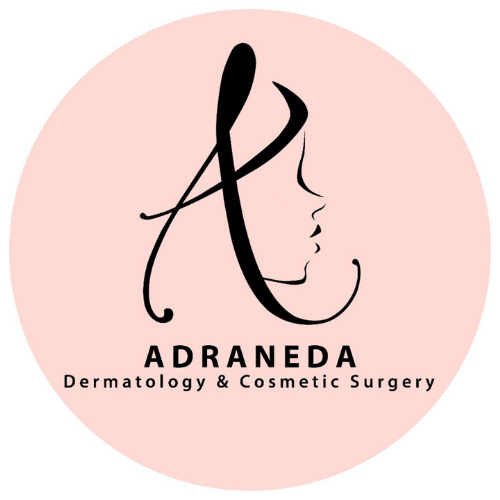 Acne Drying Cream (Benzoyl Peroxide with Clindamycin)
Acne drying cream is a combination of two powerful anti-acne ingredients - Benzoyl Peroxide and Clindamycin.
Benzoyl Peroxide is a peroxide with antibacterial, irritant, keratolytic, comedolytic, and anti-inflammatory activity. Upon topical application, benzoyl peroxide decomposes to release oxygen which is lethal to the bacteria Proprionibacterium acnes. Due to its irritant effect, benzoyl peroxide increases turnover rate of epithelial cells, thereby peeling the skin and promoting the resolution of comedones. Benzoyl peroxide is used in the treatment of acne vulgaris. 
Clindamycin - is an antibacterial used to control acne. Topical clindamycin works by reducing the number of bacteria that cause acne. It also has anti-inflammatory effects, so it makes pimples less red and swollen. Usually, you'll start seeing improvement of your skin within 4 to 6 weeks after starting treatment.
Directions for use:
Apply a small amount on whole face 2x a day. Discontinue if there's irritation then consult your dermatologist.
Caution:
While considered safe for most people, benzoyl peroxide can cause side effects such as skin dryness, redness, excessive peeling, rashes, irritation or itchiness. This is especially the case when you first start using the product.
It may be helpful to use it once a day, and then build up the frequency in application over time if your skin can tolerate it. 
Also, benzoyl peroxide may stain clothes, especially light colored ones. 
Size: 15g
Shipping:
Our default shipping courier is Gogo Xpress. Gogo Xpress usually ships in 3-5 days. If your area is not serviceable by Gogo xpress, we will contact you for other shipping options.
For Grab/Lalamove shipping, we do not offer COD. Please contact the clinic staff for payment and shipping methods.
Returns:
IF UNOPEN, Send the item back within 30 days for a full refund less shipping costs. IF the listing has FREE SHIPPING then you will be charged a shipping fee of Php 80 pesos for NCR, Php 120 for Luzon, Php 140 for Visayas and Php 160 for Mindanao, unless WE made the error. We WILL NOT accept any used/opened merchandise as a return/exchange. This INCLUDES if the plastic wrap or seal is broken on the item. IF we made the error, please contact us ASAP.
---
Share this Product
---
More from this collection