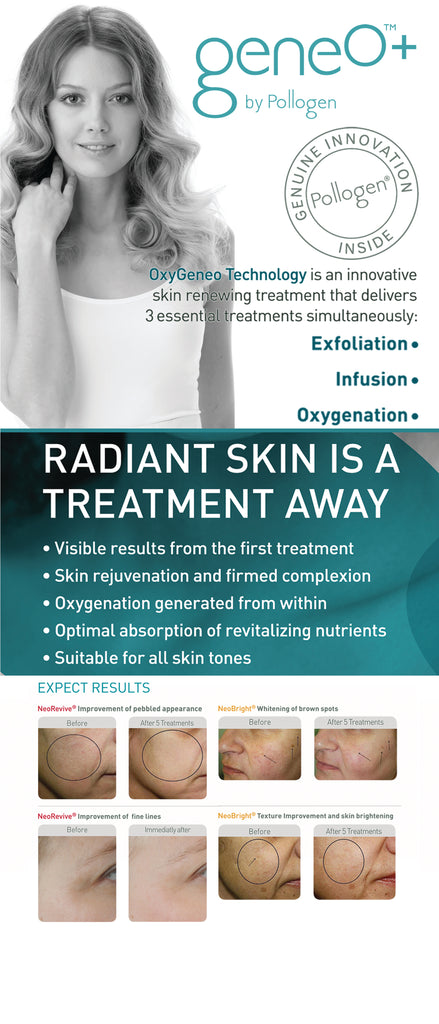 Facial Treatments
1. Basic Deep Cleansing Facial
2. Carbon Laser Facial
A carbon laser peel is a revolutionary treatment that is completely painless with minimal-to-zero downtime. It is highly beneficial for people with oily skin, blackheads, enlarged pores, dull skin, and acne on the face or body. It is also an excellent way to exfoliate and refresh your skin, providing an instant refreshed appearance and leaving skin feeling softer, smoother and firmer.
3. Laser Brightening Facial
Our Laser brightening facial includes a complete deep cleansing facial with Arbutin and vitamin C mask followed by the use of a Q-switched ND:YAG laser. It's proven to effectively reduce oiliness, helps shrink pores plus it instantly brightens your skin.
4. Diamond Peel Facial
Diamond peel facial lightly exfoliates and removes dead skin cells, giving your face a brighter look and feel. It also uses micro current and ultrasonic technology to gently exfoliate the skin and enhance penetration of serums.
5. Diamond Peel Facial with RF Lifting
Combines micro exfoliation of diamond peel and anti-aging effect of RF
6. Aqua Peel Facial
Aqua Peel is a deep cleansing & rejuvenating medical facial therapy which cleans skin through the use of a vacuum then infuses your skin with customizable specialty solutions. No more need for painful pricking!
6. Medicalia Whitening Facial
Medicalia Whitening Facial uses Medicalia products which are dermatologist tested, hypoallergenic, non-comedogenic, and non-irritant. 
GENTLE CLEANSER
A unique natural blend of soothing Green Tea, Chamomile, and Oat Amino-Acids cleanse thoroughly and gently while preserving the skin barrier and reducing symptoms of inflammation. Easily rinses without residue. Recommended for all skin types but ideal for dry, sensitive, and hypersensitive skin with microcirculation problems: Couperose, Erythrose, and Rosacea. Safe for pre and post-medical cosmetic procedures.
GENTLE TONER
Alcohol-free, this natural toner rich in calming actives is an integral part of the cleansing procedure and an important step in preparing the skin for further treatment. Diffuses erythema and encourages rapid healing while enhancing the absorption of actives. Suitable for all skin types, especially sensitive and those with microcirculation problems: Couperose, Erythrose, and Rosacea. Safe for pre & post-operative use.
GENTLE CREAM
Rich in natural Ceramides, Phospholipids, Green Tea, and Chamomile, this cream prompts recovery and expedited healing. Gently yet effectively infuses the skin with antioxidant, nourishing, soothing, and hydrating benefits. Reduces skin discomfort by desensitizing, shielding, and lowering trans-epidermal water loss. Suitable for all skin types, especially dry/sensitive skin with Rosacea, and other microcirculation problems.
LIGHTENING CREAM
Featuring a unique blend of tyrosinase inhibitors, this cream impacts anti-free radical agents and inflammation reducing properties. Containing Hexylresorcinol, Tranexamic Acid, Vitamin C, and microspheres embedded with Undaria Pinnatifida Peptides, this highly active cream delivers proven-effective inhibitors of melanogenesis to directly target hyperpigmentation for visible lightening results. Ideal after any lightening medical procedures. Recommended for nightly use on hyperpigmented skin.
7. Oxygeneo Super Facial
OxyGeneo® treatment provides the only 3-in-1 Super Facial. Patented and clinically proven OxyGeneo® technology results in unparalleled skin nourishment & oxygenation, for smoother complexion and younger looking skin. Results are seen after only one treatment.

3-in-1 therapy. Better results.
Plump and hydrate
Restore skin volume
Renew youthful glow
Revitalize dull complexion
Reduce appearance of wrinkles
Firm skin and tighten pores
Improve skin cell production
Reduce appearance of pigmentation
Safe for ANY skin type!
8. AGAS Whitening Organic Facial
AGAS scientists  have developed what is referred to as "the most effective whitening formula" known to date. The formula lightens visible epidermal layers, while regulating melanin production in the deeper dermis. We at AGAS Concept successfully isolated the whitening activating ingredients as a stand-alone products. The "AGAS activator", thus dramatically improve the whitening results.   
Part of the aging process is the formation of dark skin and pigmentation. The causes for these changes are loss of humidity, and reduced antioxidants level. The fascinating Dunaliella seaweed, a unique algae consists of tremendous array of minerals, proteins and lipids.  This seaweed is also known for its richest natural source of beta-carotene (pre-cursor to vitamin A), a powerful antioxidant that nourishes and revitalizes skin cells while preventing anti oxidation process.
Applications:
  Whitens the skin
  Reduces pigmentation
  Uneven skin texture
  Anti-aging
  Rejuvenation
  Firms and tightens skin texture
  Keeps skin glow
9. AGAS with Laser Brightening Facial
10. AGAS with Carbon Laser Facial
11. Dermedics BB Glow
---
Share this Product
---
More from this collection